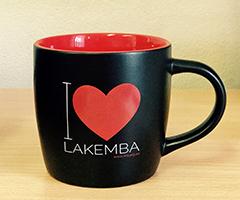 The Lakemba Community Hub doesn't refer to a building but to a collection of services and activities available through our two locations in Lakemba. The main office of the 4cs is situated at 130 Railway Pde Lakemba and is open between 9 am and 4 pm. We also deliver a number of groups at The Cottage at 28 Croydon St Lakemba.
Lakemba is our community and we love it! In 2017 we worked with Lakemba locals to produce the song 'You're Always Welcome here in Lakemba' ... aiming to counter the unfair negative media portrayal of our suburb and following on from our short film. The song won the 2017 Sydney Vision Song Contest and can be viewed below.
Our Lakemba services are funded under the Community Builders Program (NSW Dept of Family and Community Services) and seek to build a strong healthy community and enhance opportunities and capacity for the individuals and families which live within it.
Many of these groups and activities are listed under Community Engagement, Partnership Services, Learning and Development or in the News and Events pages of the website. These activities include the Lakemba Ladies Lounge, Lakemba Community Garden, English Classes, Parenting Groups, short courses and local community events.
In addition to these activities we can provide assistance in the following ways
Information and Referral
If you need a Service but aren't sure how to access it, please call in or ring us on 9750 9344 and we will try to get the information for you.
Emergency Relief
This small unfunded program can provide short term emergency relief in the way of a food parcel for residents of the Canterbury Local Government Area. An appointment is required and residents will need to bring some ID and a Centrelink Income Statement to the interview. We can not help with food or utilities vouchers, or with cash or furniture. Call the Centre on 9750 9344 to make an appointment.
Emergency Relief is also available through the Salvation Army on 1300 371 288  
The Centre has compiled an Emergency Relief Directory of a range of agencies in Canterbury Bankstown that can assist people with;
Emergency Aid – Food, Material and Financial Support
Community Meals
Low cost groceries and community pantries
Bill Help – Energy accounts and payment Assistance
The directory is updated regularly and you can obtain a copy by clicking on the link or call us on 9750 9344 and we can post you a copy.
Help Filling our Forms
Do you need help completing forms or registering for online government sites such as My Gov. Every Tuesday from 9.30am – 12.30pm there are volunteers to help you fill out forms including; Centrelink, Medicare, Housing applications and other general forms. We can assist you to understand and complete the form, but do not give advice. Appointments are required as the service is very popular - bookings to 9750 9344.
If you need a Justice of the Peace go to the JP Public Register and follow the links to find one near you.