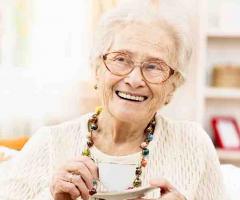 Services available under the Home Care Packages Program are designed and delivered to suit your individual needs. We work closely with you, and your carer if you wish, to design a support program that helps you stay at home.
The Services available include
Transport to assist you to get to appointments, shopping, visiting family or friends or social activities.
Domestic assistance including regular jobs around the home, laundry, cleaning, grocery shopping and help with meal preparation.
Allied health services which promote your well being including nursing care, podiatry, occupational therapy and speech pathology.
Respite offers in home support while your carer takes some time for themselves.
Personal care provides respectful assistance with showering, grooming, dressing and mobility around your home.
Social support provides access to activities, friendly visiting or telephone support.
Gardening and home maintenance offers assistance with maintaining your garden, undertaking home repairs and minor home modifications that will support you remaining at home.
In most cases we can transfer existing services received under the CHSP as part of your package.
We understand that it can be difficult to ask for help but with the right support we can help you to remain living in your own home, independently, and active within your family, friends and community for longer. We can work with you to plan ahead and access services as they are needed.
Our current Fee Schedule explains our fees and charges for services, including care management and package management, but if you would like more information please contact the Home Care Co ordinator on 9750 9344.
Become a Care Worker
Canterbury City Community Centre is currently recruiting Community Care Workers to assist in the delivery of the Home Care Packages Program, supporting elderly people in the Inner West and South West Sydney, through providing domestic assistance, transport, and/or personal care services. We are seeking friendly, reliable staff who enjoy helping elderly residents to remain independent in their own homes. Applicants must have a current drivers licence and be reasonably physically fit.
Applications are sought from suitably qualified and experienced people. Please refer to the Position Description.
To apply for a position, please send your resume and a Covering letter which has information on the following:
Details of relevant qualifications and experience,
The times that you are available for work,
Drivers Licence details and whether you have access to a motor vehicle, and
Contact details for two professional referees
Send your application by email to: [email protected]
For further information contact Gina Gericke on 9750 9344.